13th Pharma & Health Conference
July 7 @ 10:00 am

-

5:00 pm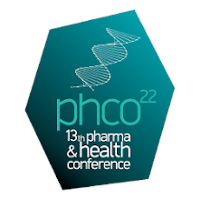 "Reform of the Hellenic Health System (ESY): from theory to practice"
A lot has been said and written on the reform of the health system in Greece. All studies highlight the need for reorganization, placing emphasis on primary healthcare, combined with an increase in public funding, which is well below the EU average.
The pandemic brought out the value of the Hellenic health system (ESY) but also underlined its weaknesses and gaps in administrative and organizational efficiency and overall ineffectiveness. Today, the demand for a reform aiming at upgrading the efficacy of healthcare services and improving public health in Greece, is more relevant than ever.
The 13th Pharma & Health Conference #phco22 is organized by ethosEVENTS, in collaboration with virus.com.gr website on healthcare and Pharma & Health Business magazine and will take place on 12 April 2022 as a hybrid event. The participation in the Forum, will be physical, and digital through LiveOn, the integrated platform for Digital Communication and Events, and its innovative 3D exposition and conference center LiveOn Expo Complex.
Mr. Emilios Negis, Managing Editor in Pharma & Health Business magazine and virus.com.gr portal, will be the Program Manager.